Regular price
Sale price
$22.99 USD
Unit price
per
Sale
Sold out
From the makers of Chemi-pure. ChemiClean 2g treats up to 300 gallons. It helps clean stains from red, black, blue-green, and methane (bubble) producing cyanobacteria in marine aquariums. It is completely safe for all fish, corals, invertebrates, and nitrifying bacteria in reef systems. It's simple, quick and easy to use. Chemiclean works within 48 hours oxidizing trapped organic sludge and promotes an ideal enzyme balance. ChemiClean will clean stains from red cyanobacteria in aquariums. Aquarium oxygen levels MUST be increased using heavy aeration or large air stone. Turn off UV sterilizer, ozonizer, and remove Chemi-pure, or carbon during treatment. Continue using protein skimmer, although skimmer may require adjustment to prevent excessive overflow. Maintain normal water flow using pumps and power heads. For every ten (10) gallons of aquarium water, dissolve one level scoop (included) of ChemiClean into one cup of water removed from the aquarium. Pour solution with dissolved ChemiClean back into aquarium, dispersing evenly. Successful treatment may take up to 48 hours. After the 48 hour treatment period, perform a 20% water change. Turn on UV sterilizer, ozonizer, and replace Chemi-pure or carbon. Repeat as necessary. ChemiClean can be used monthly as a regular component of aquarium maintenance.
Share
View full details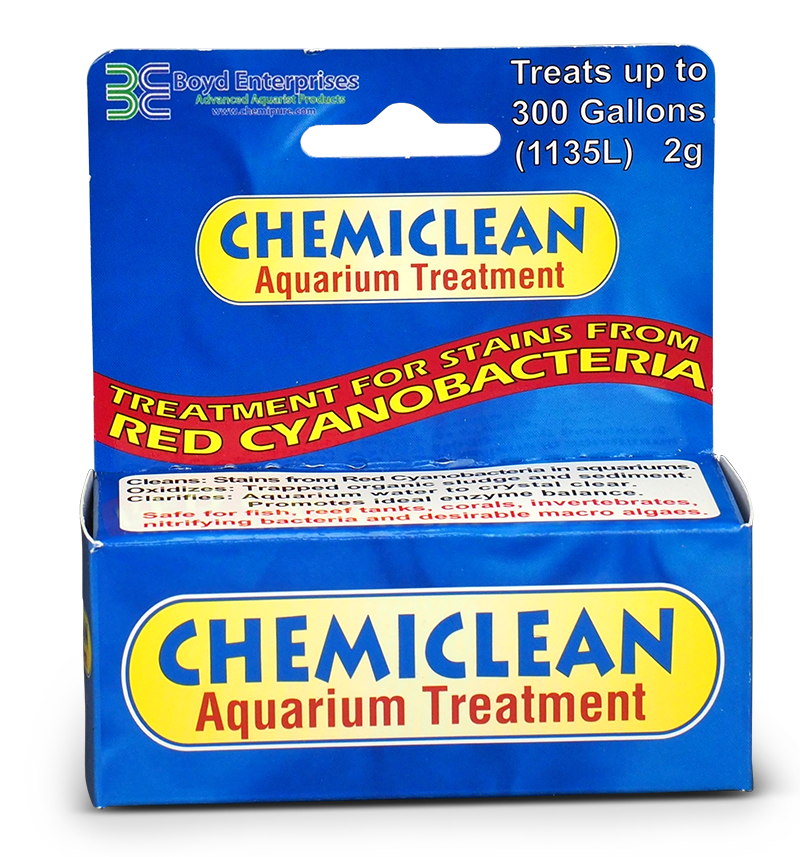 Collapsible content
ARRIVES ALIVE GUARANTEED

We guarantee that all livestock will arrive alive and as described. In the event of DOA (Dead On Arrival) a DOA request must be filled out within 2 hours of package delivery (delivery agent posted time), along with clear photos of the dead coral both in the shipping bag and out of bag.

In the event that a buyer does not contact Biggs Lagoon in the specified 2 hour time frame, we reserve the right to decline DOA coverage. Such cases will be reviewed at management's discretion. Buyer must be at location to receive delivery, not doing so voids all DOA coverage. No exceptions or excuses, no credit without photo. Verified DOA's will be fully credited with replacement coral or the value of the original DOA coral towards future purchase. Shipping costs are not covered or refunded.

We cannot guarantee replacement of the same coral purchased then a credit will be issued. We are not responsible for incorrect addresses provided by the buyer. Biggs Lagoon cannot be held responsible for mechanical or weather delays that may cause your shipment to arrive late. It doesn't happen often, but when it does, we will work it out with you to make it right. If you have any questions or concerns please call us or send us an email.
ACCLIMATION

Every living creature needs a different type of acclimation, follow our acclimation instructions with your delivery for specifics. We normally recommend a 15 minute drip acclamation depending on the organism, remember they've been in a bag for quite some time so never over acclimate!
SHIPPING

We ship anywhere in the United States (48 Mainland States), due to the cost of shipping living creatures the cost of shipping may be higher than usual. We offer free shipping on livestock orders over $300.