Regular price
Sale price
$59.99 USD
Unit price
per
Sale
Sold out
The Suck and Pluck cleaner is the ultimate solution for keeping your aquarium pristine and your aquatic pets healthy. Designed with cutting-edge technology and user-friendly features, this innovative cleaning tool makes aquarium maintenance a breeze, even for beginners. Please watch this youtube link to have a visual experience to how this tool performs! All colors will be at random on what is available.
https://youtu.be/IpR5JrCk6mA?si=zSlayAOlq07qsbvH
Key Features:
Powerful Suction: The Suck and Pluck is gravity fed siphon that creates strong suction, effortlessly removing debris, fish waste, and uneaten food from the gravel. Its superior suction power ensures a thorough cleaning without disturbing the sand bed or stressing your fish.

Dual-Action Functionality: Unlike traditional gravel cleaners, the Suck and Pluck is not just limited to sucking up debris. It's a dual-action tool that combines suction with a gentle plucking mechanism. The plucking feature effectively eliminates algae and other stubborn growth from the gravel, providing a comprehensive cleaning experience.

Easy Disassembly and Cleaning: Cleaning a cleaner should be hassle-free too! The Suck and Pluck is designed for effortless disassembly, enabling quick and easy cleaning of its components. The transparent collection chamber lets you see the waste being removed, so you know when it's time to empty it.

Durable and Safe: Crafted from high-quality materials, the Suck and Pluck is built to last. Its robust construction ensures long-lasting performance, making it a reliable companion for your aquarium maintenance needs. The device is also designed with fish safety in mind, featuring a small nozzle to prevent accidental ingestion of small fish or gravel.

Compact and Portable: With its sleek and compact design, the Suck and Pluck fits perfectly in your hand, providing a comfortable grip during cleaning sessions. Its lightweight and portable nature make it easy to carry and store, saving space and making it an ideal tool for both small and large aquariums.
Take the stress out of aquarium maintenance and embrace a cleaner, healthier aquatic environment with the Suck and Pluck maintenance kit. Whether you're a seasoned aquarium enthusiast or a first-time fish owner, this cutting-edge tool will transform the way you care for your underwater world. So, sit back, relax, and let the Suck and Pluck do the hard work while you enjoy the beauty of your aquarium like never before.
Share
View full details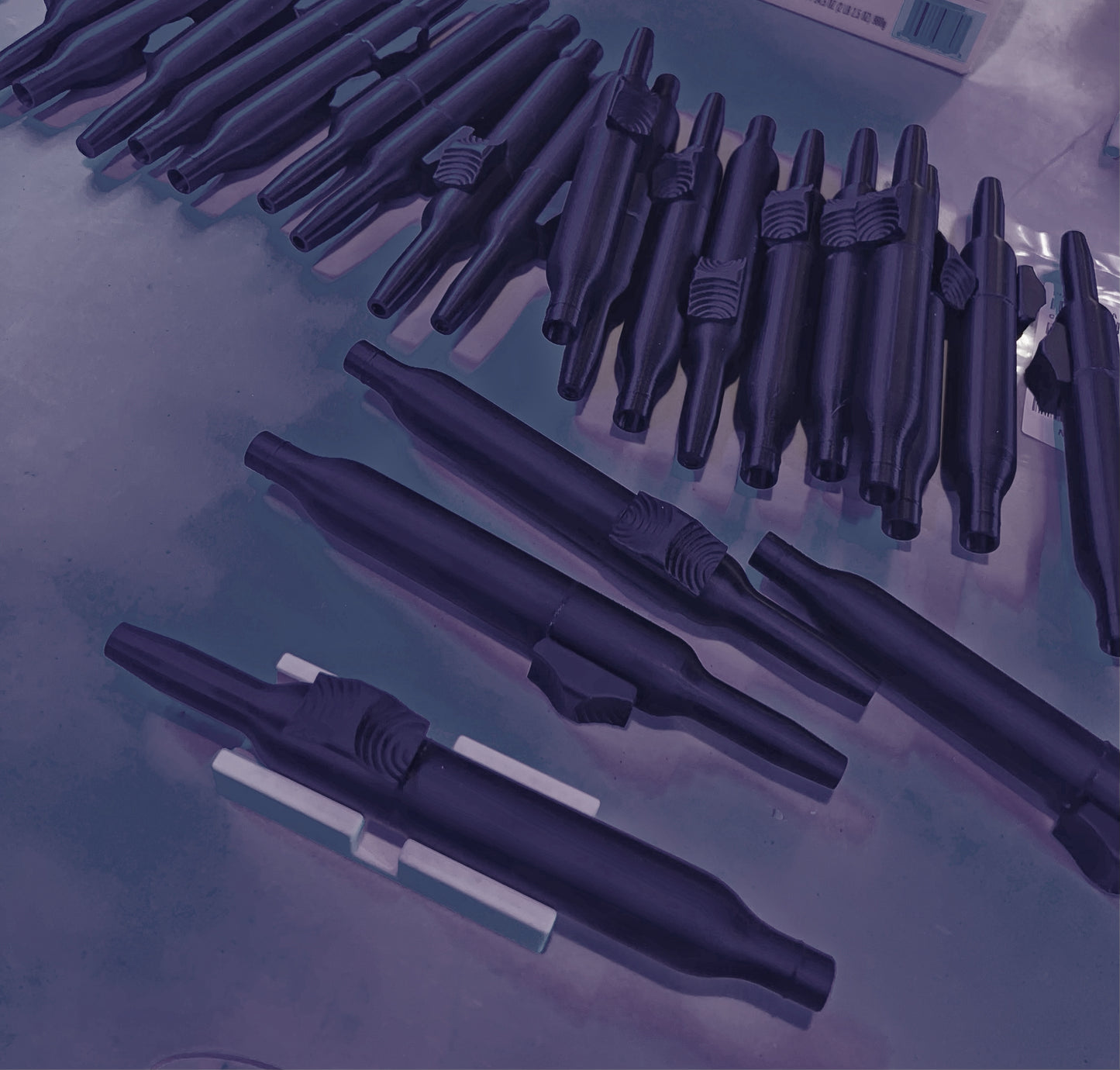 Collapsible content
ARRIVES ALIVE GUARANTEED

We guarantee that all livestock will arrive alive and as described. In the event of DOA (Dead On Arrival) a DOA request must be filled out within 2 hours of package delivery (delivery agent posted time), along with clear photos of the dead coral both in the shipping bag and out of bag.

In the event that a buyer does not contact Biggs Lagoon in the specified 2 hour time frame, we reserve the right to decline DOA coverage. Such cases will be reviewed at management's discretion. Buyer must be at location to receive delivery, not doing so voids all DOA coverage. No exceptions or excuses, no credit without photo. Verified DOA's will be fully credited with replacement coral or the value of the original DOA coral towards future purchase. Shipping costs are not covered or refunded.

We cannot guarantee replacement of the same coral purchased then a credit will be issued. We are not responsible for incorrect addresses provided by the buyer. Biggs Lagoon cannot be held responsible for mechanical or weather delays that may cause your shipment to arrive late. It doesn't happen often, but when it does, we will work it out with you to make it right. If you have any questions or concerns please call us or send us an email.
ACCLIMATION

Every living creature needs a different type of acclimation, follow our acclimation instructions with your delivery for specifics. We normally recommend a 15 minute drip acclamation depending on the organism, remember they've been in a bag for quite some time so never over acclimate!
SHIPPING

We ship anywhere in the United States (48 Mainland States), due to the cost of shipping living creatures the cost of shipping may be higher than usual. We offer free shipping on livestock orders over $300.